Welcome!
We are the Trailhound Snowmobile Club, Inc. and we have been established for over 13 years. Currently, we maintain over 100 miles of trails covering the areas around the towns of : Cincinnatus, Taylor, Pharsalia, Willet, German, Pitcher, and South Otselic.
We connect with the towns of: Marathon, South Otselic, Whitney Point, Smithville Flats, Truxton, and DeRuyter.
Please visit our Facebook page! There you can see current trail conditions, our latest work plans. You can also post your thoughts about our system!
Also, check out the list of our upcoming events!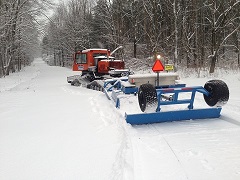 Remember, stay safe and get out there and enjoy the SNOW!
New York State Snowmobile Association